flytyer.org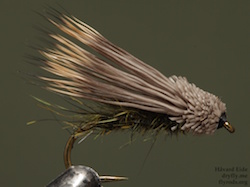 Some flytyers only frequent different forums, some have blogs and post to facebook, G+, twitter and/or instagram! All of them are an inspiration and a look into different techinques and styles, flytyer is a chance to discover them!
On flytyer.org you get a dedicated profile page where you can show yourself as a tyer by presenting pictures and linking to your blog / facebook / forum / youtube / vimeo / flickr account.
On flytyer.org you can discover other flytyers from around the world, find new blogs, connect with them on facebook or instagram, see videos and find inspiration from links and favorite spots.
To get a look of a profile: click through to flytyer.org/eide, and you will get a example on the profile of Håvard Eide that is being worked on and is active.